By Sam Hirbod on Oct 4, 2017 3:34:14 PM
How do you prepare for HubSpot's New Hire Training? I'll give you my key learning in order for you to get as smooth of a start you possibly can when starting you new role.
So, how do you prepare for the New Hire training as a Channel Consultant in Boston? Practise makes perfect, you've got most of the tools free at hand and taking the certifications would definitely be worth considering as well. I would recommend starting of with the Inbound and Sales Software.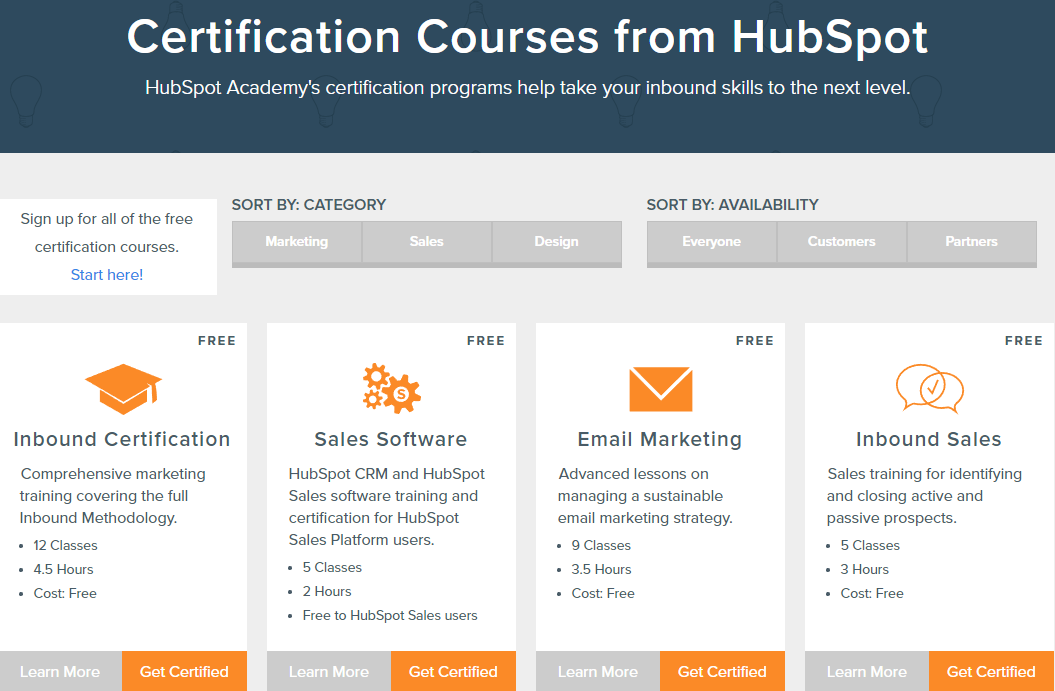 Preparing for The Project
In order to prepare for the actual project, exams etc. you have your mentor and colleagues who are there for you, no matter what. You can dry-run your presentation with them, bounce off any questions, sense-check everything etc.
Why? Because they themselves have been in the same situation, in fact, no matter what role you apply for, the New Hire Training is required in 99 % of all positions.
Meet up with Colleagues. And dogs. If you like dogs.
I would also take the opportunity to reach out to your colleagues, in Boston and your local office, and setup meetings. This gave me great insights into what's up and coming and also painted an even clearer picture of the overall purpose of HubSpot.
The best part? Everyone gladly join in on the meetings! I met up with people in charge of the localization of the product, SEO, Analytics and many more and could pick their brains and still continue to do so.
Since there is a lot to learn during these weeks, it's nice to take breaks once in a while. This is where you can reboost your energy with free snacks or as I did, chase dogs.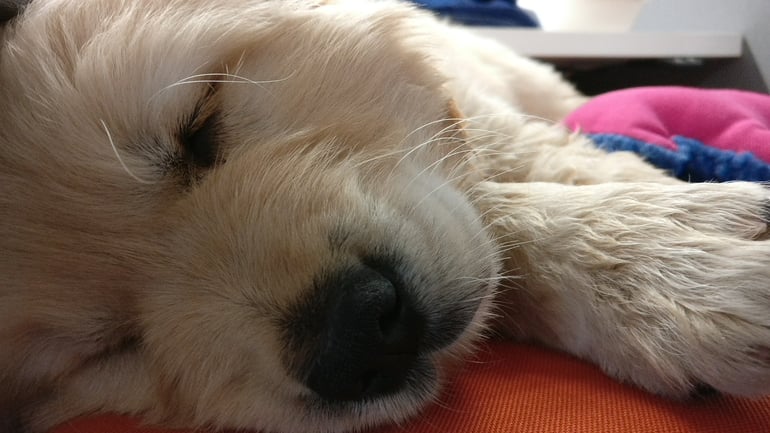 Compared to Other Onboarding Experiences
When comparing the onboarding of HubSpot compared to other companies, this usually entails one or two weeks of training whilst simultaneously working with clients. Hence, receiving this amount of training was going above and beyond my expectations.
There was a lot of training, morning until evening during the New Hire period and at times it felt like being back at university, we would group up and study together for quizzes etc. and help evaluate each other's projects.
All-in-all
Succeeding with the HubSpot New Hire Training in Boston is easy if you dedicate time and resources on absorbing and applying the trainings.
Don't be afraid to ask questions to your colleagues or trainers and trying new things out. It's better to try, fail, and learn from it than to not know. That's really what the training is for!
I still remember the trainings, projects, enthusiastic trainers, colleagues and Taco (one of the trainers French bulldog).
But most of all, I remember how easy it was to reach out to any one of my colleagues, managers or directors, whether in Dublin or across the world, and receive their undivided attention in order to bounce off any idea, what so ever.
This level of collaboration and transparency is something that I'm still amazed and try to live by each time I step into the office as a not-so-new-hired Channel Consultant at HubSpot. I believe these are the underlying reason why our company is one of the best tech firm to work for with a top rated CEO.
Any thoughts or questions regarding the New Hire Training or open roles at HubSpot? Feel free to send a message here or on LinkedIn!